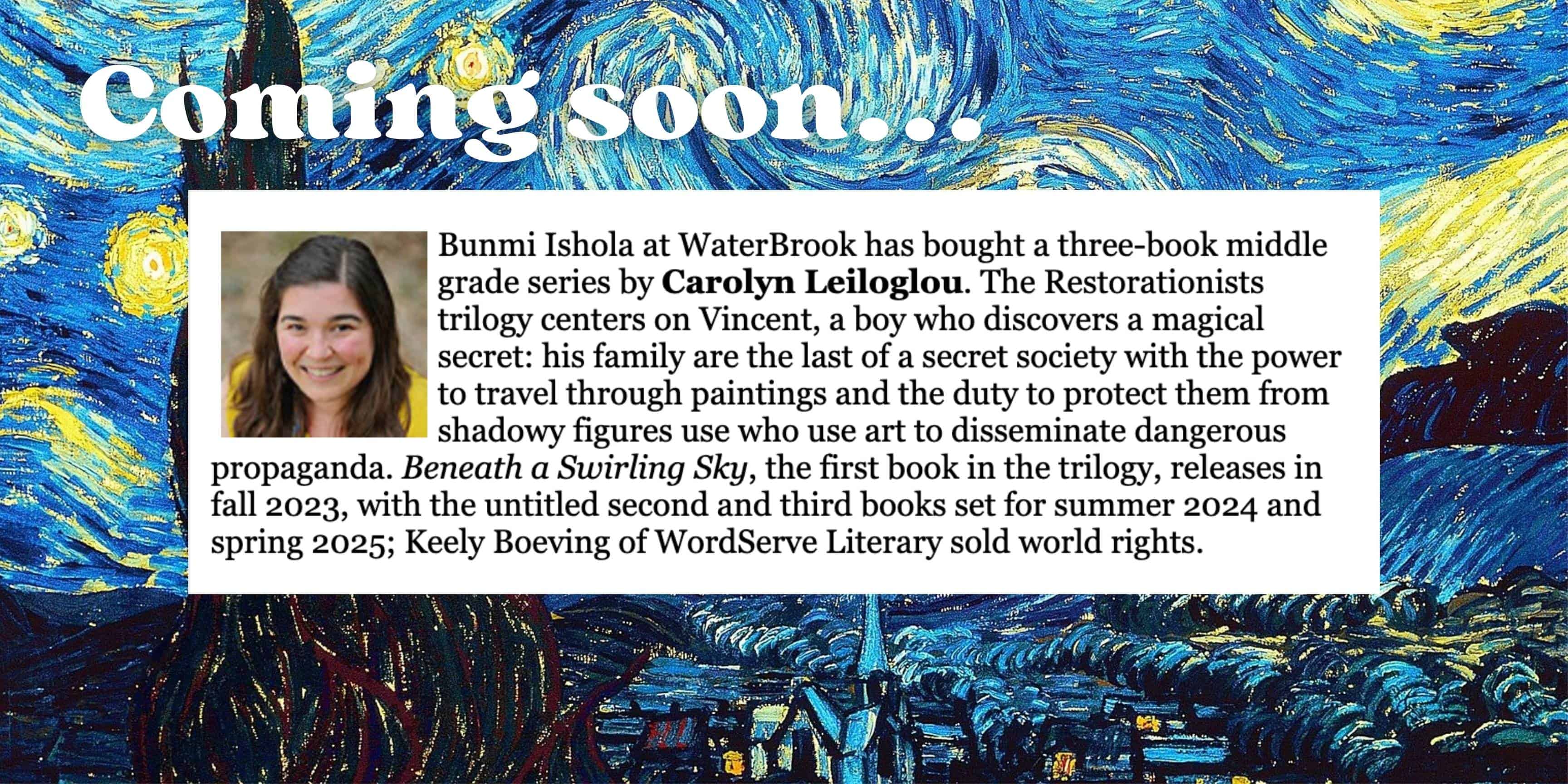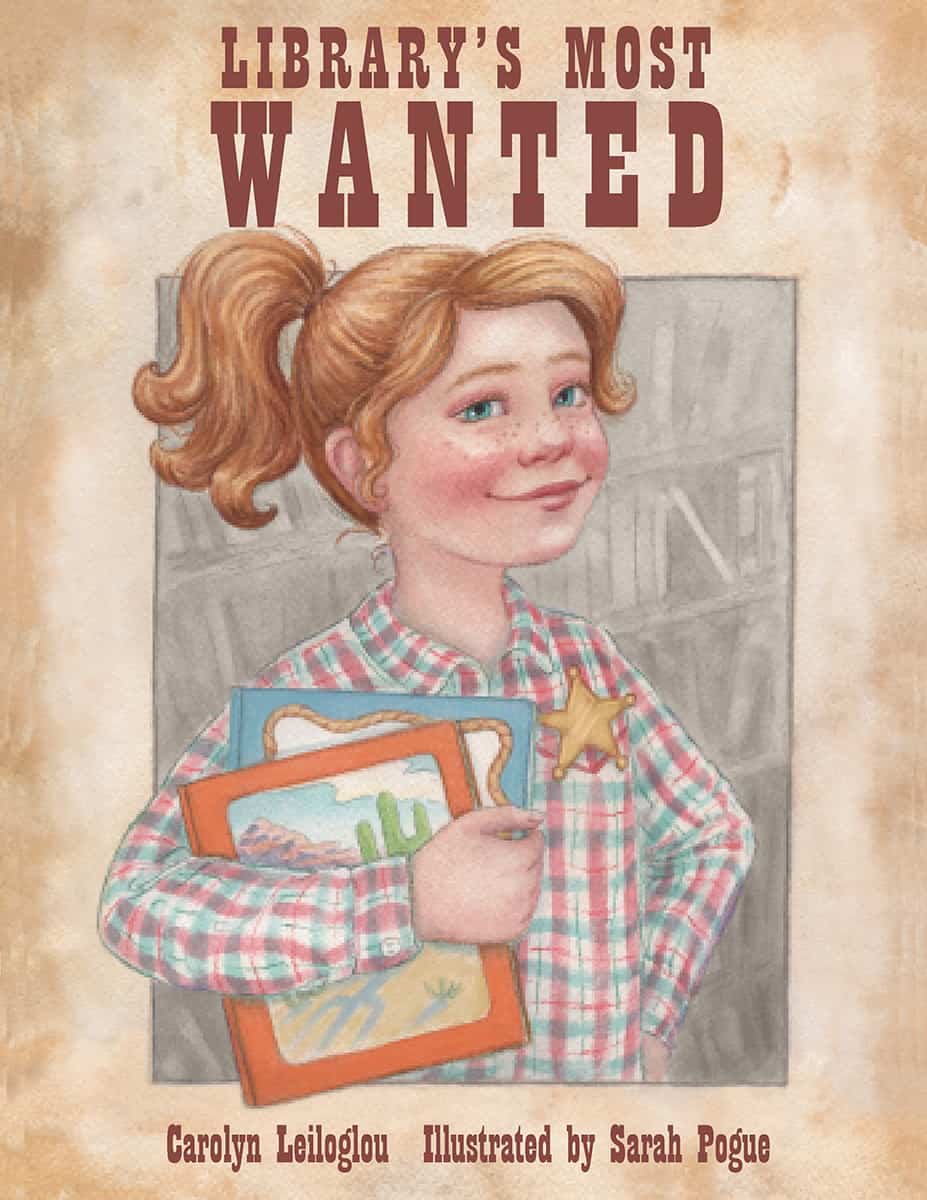 By Carolyn Leiloglou
Library's Most Wanted
Picture Book, Pelican Publishing Company, May 2020
2021 WILLA Literary Award Finalist in Children's Fiction and Nonfiction
Libby longs to be a great librarian like her Aunt Nora, so it chaps her hide when kids vandalize books. Inspired by a Wild West display, Libby hangs Wanted Posters to drive the outlaws from her territory. But she must lure them back when she realizes a librarian's real job isn't corralling books but rounding up readers.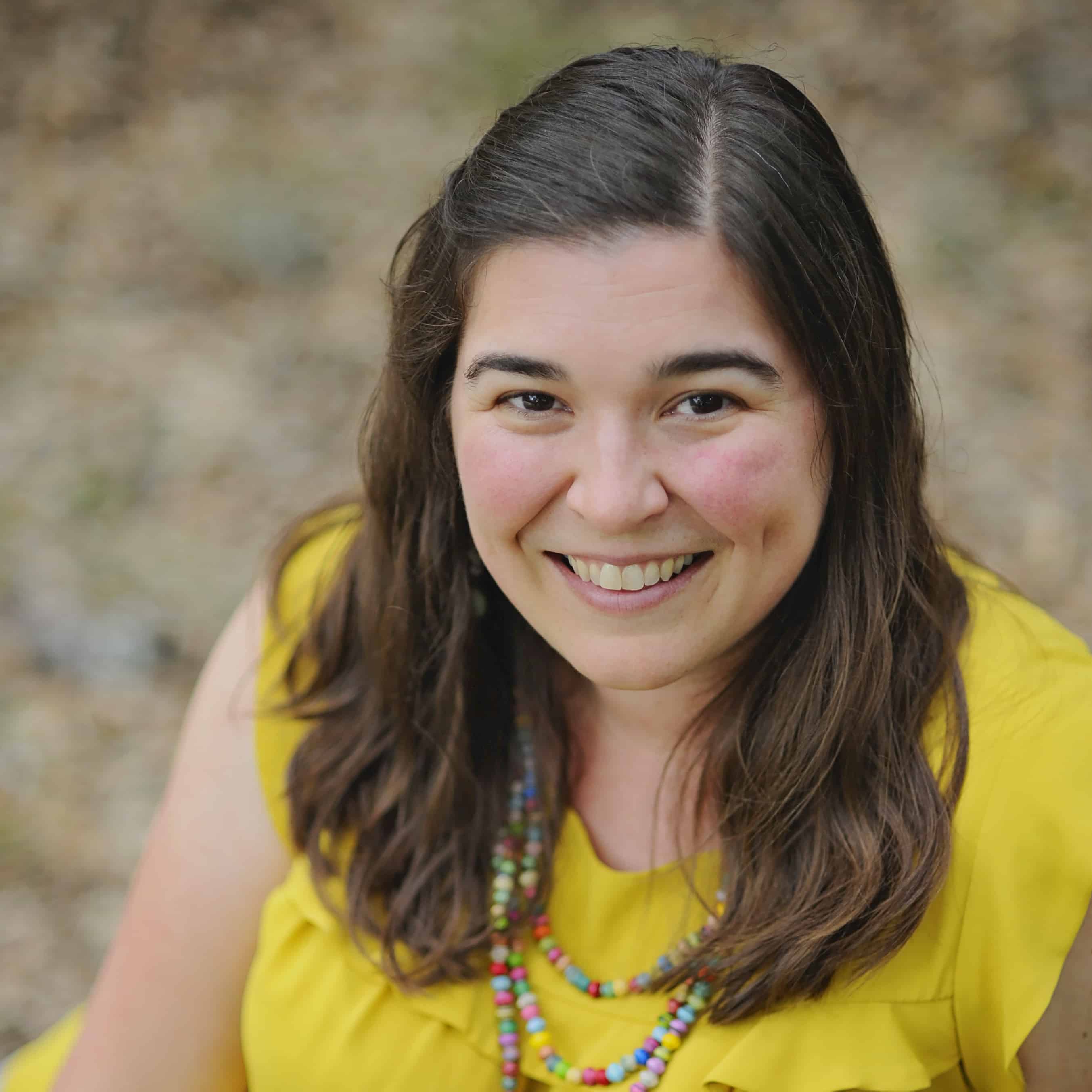 Children's Author
Carolyn Leiloglou
Carolyn Leiloglou (lay-LAW-glue) lives in San Antonio, Texas with her husband, Demetrios, a pediatrician, and their four kids, who she homeschools. Carolyn's stories and poems have been published in over a dozen children's magazines including Highlights, Ladybug, Cricket, The School Magazine, and Clubhouse Jr. Carolyn is a member of SCBWI and 12×12 and was a finalist for the 2018 Katherine Paterson Prize. Her picture book, Library's Most Wanted was a 2021 WILLA Literary Award Finalist in Children's Fiction and Nonfiction. Carolyn is represented by Keely Boeving at WordServe Literary.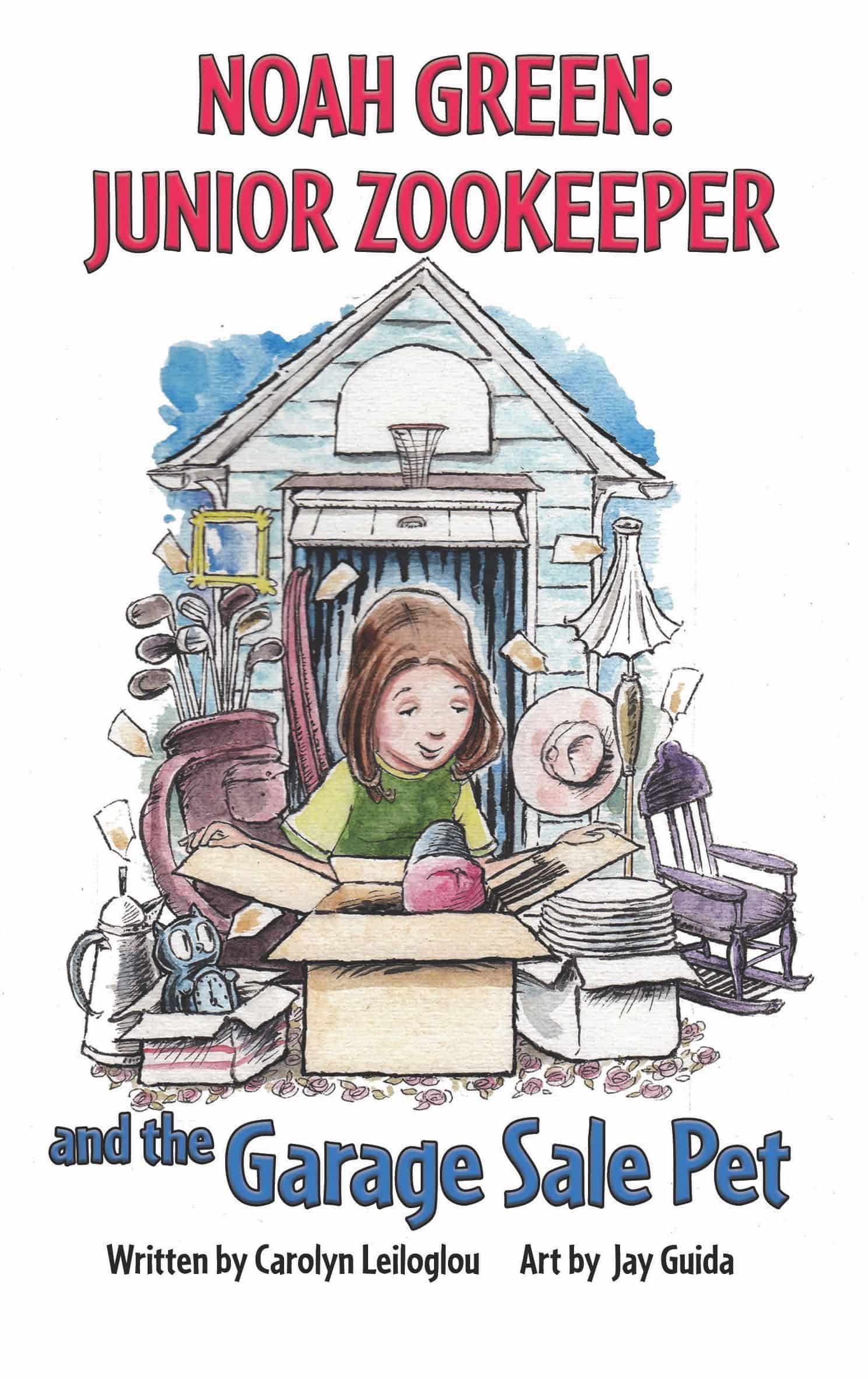 Noah Green Junior Zookeeper and the Garage Sale Pet
Noah Green has never had a pet, unlike her best friend Carlos, and she wants a dog more than anything. But after a dog-sitting disaster, she's certain her mom will never agree to a pet. When Noah finds a mysterious critter at a garage sale, she can't believe her parents let her buy it. But her new pet won't stop growing or making mischief, leaving Noah with both a mystery and a dilemma.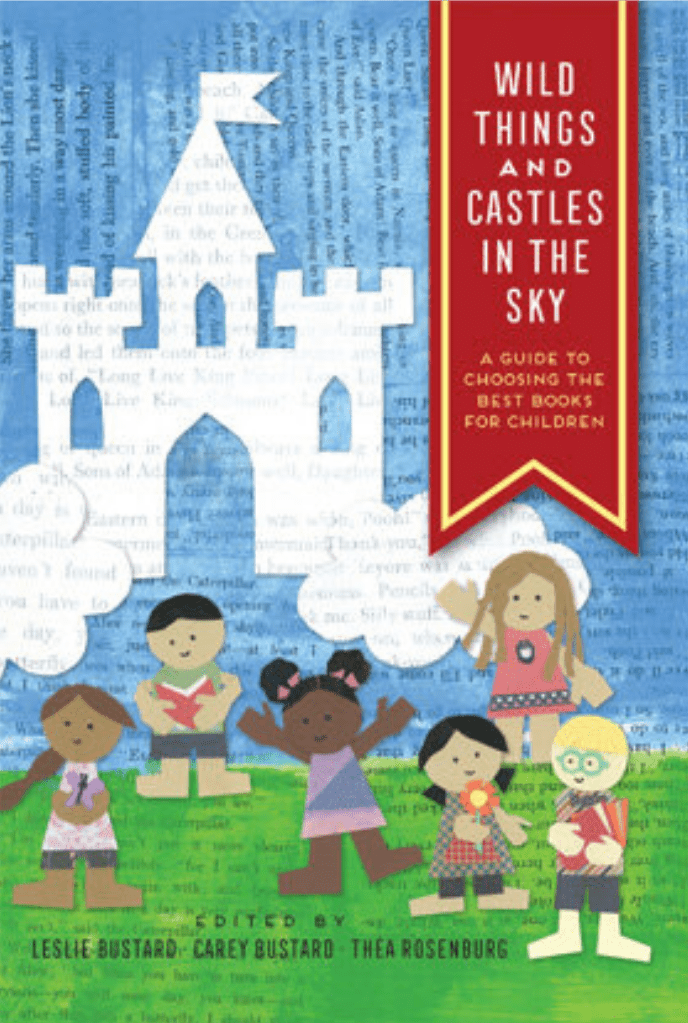 Wild Things and Castles in the Sky Anthology
A guide to choosing the best children's literature with over 40 contributors. Carolyn contributed an essay about contemporary picture books as well as an interview with Mitali Perkins.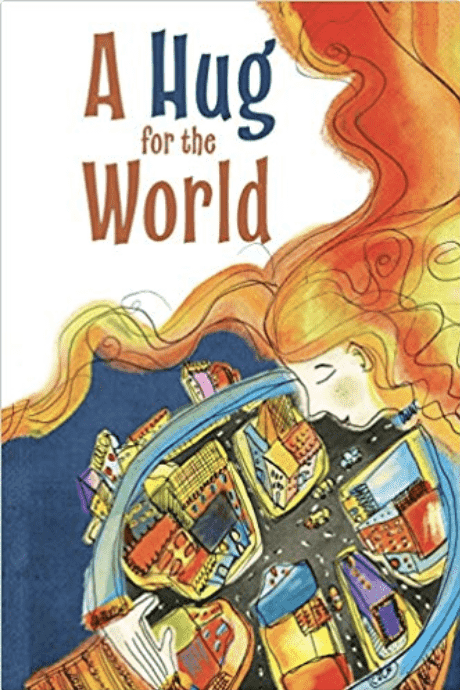 A Hug for the World Anthology
Proceeds benefit victims of Hurricane Harvey. Carolyn's story, "Dominos on Ice," and her poem, "Hug Exchange," are both featured
Carolyn Leiloglou is a wonderful writer. This clear, charming story will be loved by curious kids who love gentle adventures.
– S.D. Smith, author of the green ember series
In this well-paced chapter book, animal lover Noah Green exudes a gutsy determination to care for and keep her puzzling new pet. Young readers will enjoy the light mystery and relish the creature escapades.
–Hillary Homzie, author,  Ellie May on Presidents' Day and Ellie May on April Fools' Day
Carolyn's first book introduces Noah and Cappy and, after some endearing adventures, brings Noah to the point of making a Very Hard Decision. This is the part of the book I loved the best, because it was an ending that felt just right, as though it really couldn't have ended any other way, and that is the best sort of ending.
– Théa Rosenburg, blogger at Little book big story